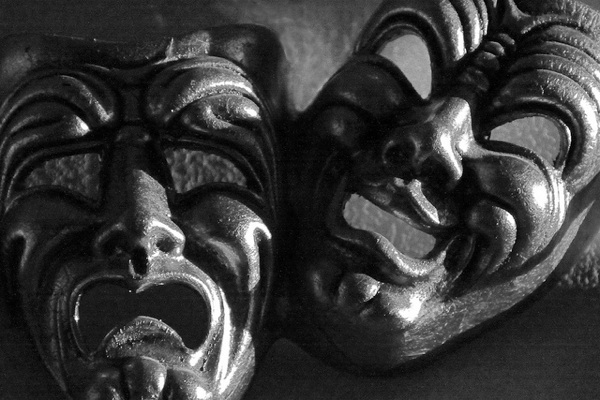 12 weeks down, 4 to go to the ING New York City Marathon
The ancient Greeks gave us a lot: the Hippocratic oath, democracy, the Olympics, and, of course, marathons. Race organizers around the world are celebrating the 2500th anniversary of the battle of Marathon this year (never mind the fact that it should be 2011).
But the ancient Greeks also gave us something else: the journey to hell and back. Reading Greek mythology, it seems like people were always trekking to the underworld for one reason or another; Odysseus, Hercules and, most famously, Orpheus all made the trip.
The joke that the distance to hell and back is 26.2 miles is apt. And like Orpheus ascending from the underworld, there's no looking back.
The road to the ING New York City Marathon on Nov. 7 hasn't been much different, marked by highs, lows, good news and bad news. The agony and the ecstasy are part of the journey. And my last two weeks of training have been filled with agony and ecstasy.
The Ecstasy
Good news! Best. Long run. Ever.
My 16-mile long run—plus a warm-up and cool-down for a total of 18 miles—was possibly the easiest long run in the history of running long. I never thought I could crank out mile after mile in undulating hills with such joie de running.
No doubt the run sailed by because I ran counterclockwise to a half-marathon race, Grete's Great Gallop. The course consisted of two clockwise loops of Central Park's main road. Many of my friends and teammates were running, so I ran counterclockwise to them on the open portion of the road.
Holy mackerel! The miles flew by effortlessly while I concentrated on picking my friends out of the sea of racers. I managed to spot most of them two or three times as we ran opposite concentric circles around the park. And with friends of different speeds, I had someone to cheer for most of the time. It kept my mind off the usual torments that surge through my brain, and also helped me keep my heart rate at a reasonable level. You can't cheer if you're out of breath.
The last three miles after the race ended were a bit more challenging, thanks to a nagging side stitch that struck around mile 14. But I managed to finish the entire run one minute per mile slower than my goal race pace. Ecstasy!

The Agony
Bad news. Bad knee. Bad neck.
About nine miles into that long run, I started to feel a crick in my left knee. I slowed to a walk to suss out what was going on. Yowser! The pain spiked when I walked. And I know knee pain, having battled a bone tumor for the worse part of 12 years.
Since running hurt less, I resumed my run. But I walked again to work out the side stitch. Yowser! There was that knee pain again. I did not like it. Not one bit.
When I got home, I put my knee on ice and started frantically Googling. Patellofemoral pain syndrome, otherwise known as runner's knee, sounded like the likely culprit—but I'm no doctor.
After two days off, an easy four miler on the treadmill felt fine. Ecstasy! Some speedy 400-meter repeats the day after that felt good too. Double ecstasy! But then came my five-mile tempo run. The pain flared three miles in, and I had to wince and limp when I walked it out at the end. Agony.
My next 18-20 miler was looming and I was worried. But guess what? I missed that long run anyway because I pulled something in my neck!
Yes, I woke up on Sunday morning ready to test my knee on a long run around the Manhattan Waterfront Greenway. But then I turned over in bed to check the time. Craaaack! I couldn't sit up or move my neck.
After crying for about 45 seconds—and by crying I'm mean sobbing like a little kid with muffled "boo-hoos"—I pulled myself together and thanked my lucky stars that this wasn't marathon morning.
Hell and Back
So here's where I stand: my last run was a painful 5-mile tempo and I can't move my neck more than a few degrees in any direction. I've been surviving on hot showers, heating pads, pain patches and ibuprofen since Sunday. Thankfully, I have a doctor's appointment today.
At least the bulk of my training is behind me, and I'm almost—almost—at the taper. My FIRST training program has served me well. Because it calls for just three runs a week plus cross training, I don't feel like I've over trained at all. I feel just about ready to race.
But I've always said, "Listen to your body." And between my knee and my neck, my body is screaming at me. So to the doctor and massage therapist I go.
I'm hoping I'll be able to fix my neck, diagnose my knee with some trivial ailment, and get in one last long run this coming weekend—I've done 14, 16, and 18. I just want to hit that 20. Then a nice three-week taper and reduction in miles will magically solve all my problems, and I'll cruise into marathon morning renewed, reinvigorated and refreshed. Ah, a girl can dream.
With just four weeks to go, I can almost taste the brackish air over the Verrazano-Narrows Bridge at the start of the ING New York City Marathon. The agony and the ecstasy of training are almost behind me. Hell and back isn't 26.2 miles; hell and back is training for 26.2 miles. But unlike Orpheus, I'm not looking back.
Karla Bruning is an award-winning journalist and running nerd. She has completed three marathons, trains with the New York Harriers and is a member of New York Road Runners. Follow Karla's "Notes From a Running Nerd" at RunKarlaRun.com, Facebook and Twitter@KBruning. To listen to an interview with Karla, check out The Marathon Show, available for streaming or download on BlogTalkRadio and iTunes.