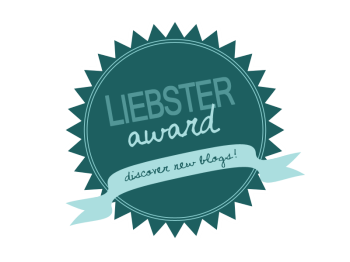 Thanks to Danielle at Live, Run, Grow for including me in her Liebster Award group of blogs!
In grade school, I absolutely hated chain letters. But I actually enjoy reading Liebster Award posts, even if they are the blog equivalent of chain letters. They're a fun way to learn something new about other bloggers and spread some blogger love.
Here are the rules:
You must link back to the person who nominated you
You must answer the 10 Liebster questions given to you by the nominee before you
You must pick 10 bloggers to be nominated for the award
You must create 10 questions for your nominees
You must go to their blogs and notify the nominees
I'm not a fan of "musts." Play along if you like, and if not, no worries!
 Danielle's Liebster Award Questions
1. If you could run any race in the world what would it be?
This is tough. I'm torn between a fast, iconic race in a fun city, like the Berlin Marathon or a destination race in a locale I've always dreamed of visiting, like the Marathon International de Moorea in French Polynesia. When I dream, I dream big!
2. What is the best race you've run so far?
I can't pick just one! There are very few marquee races I've run time and time again, mainly because I've got a big bucket list and love experiencing new places and new races. Of the 21 half-marathons and marathons I've run, there are only three I've revisited more than once: TCS New York City Marathon, Disney Wine & Dine Half Marathon and Walt Disney World Marathon Weekend. I'd run them every single year if I could. Read the rest of this entry →