When my husband first told me about Cinque Terre in Italy, he described it as his favorite place on earth. Those are strong words coming from a man who has lived in six countries on three continents and traveled to another 25.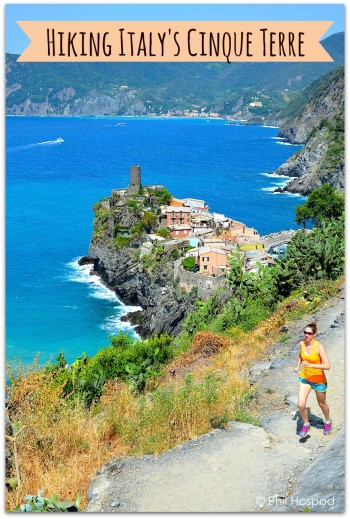 After spending three nights on this rugged section of the Italian Riviera three hours south of Milan, I understand Cinque Terre's appeal. It's the perfect place to work up a sweat and an appetite for local Italian fare.
Nestled among the cliffs along the Mediterranean's Ligurian Sea are the "Five Lands" of Cinque Terre: Riomaggiore, Manarola, Corniglia, Vernazza and Monterosso al Mare. This collection of fishing villages cut into the hillside on steep man-made terraces dates back to 643 AD. Some 5,000 residents live within the 4,226 acre Parco Nazionale delle Cinque Terre, which became a UNESCO World Heritage Site in 1997.
You won't find cars here. Connecting the villages are a 19th century rail line and ferry system that seems to run on Roman time.
But the area's main attraction and thoroughfare is a series of hiking trails that carry wayfarers from town to town. Read the rest of this entry →