Lake Como, or Lago di Como in Italian, is perhaps the most enchanting lake country I've ever visited. After spending three nights beside the watery paradise, I know first hand what Italians mean by "La Dolce Vita."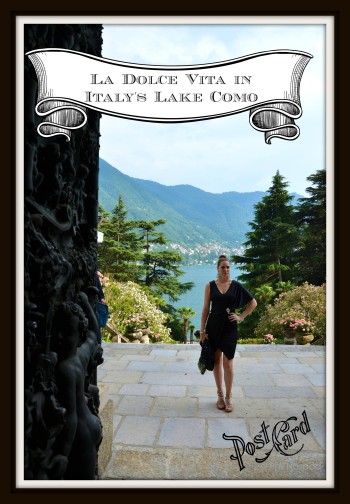 The visit was part of a 10 day sojourn through three countries to attend two weddings. When a friend of mine told me she and her British fiance had chosen Lake Como as their wedding destination, my husband and I screamed, "We're in!" before she even finished her sentence. I've been to Italy twice before, but never to the lake region.
After visiting 35 countries around the world, I realized that Italy is the only one I keep returning to again and again. Each time, I visit a new region, having knocked off Rome and Pompeii, Amalfi Coast and Capri, Florence and part of Tuscany's wine country, and now Lake Como, Cinque Terre and Milan. I still have a lot of ground to cover, including Venice and Verona. Guess I'll just have to go back some day!
My husband, Phil, and I started our trip in Zürich, Switzerland to catch up with friends who moved there for work. It didn't hurt that we booked free tickets with airline miles into Zürich. From there, it was just a 3 hour train ride through the ridiculously scenic Swiss Alps to our destination in Italy. Read the rest of this entry →