Lake Como, or Lago di Como in Italian, is perhaps the most enchanting lake country I've ever visited. After spending three nights beside the watery paradise, I know first hand what Italians mean by "La Dolce Vita."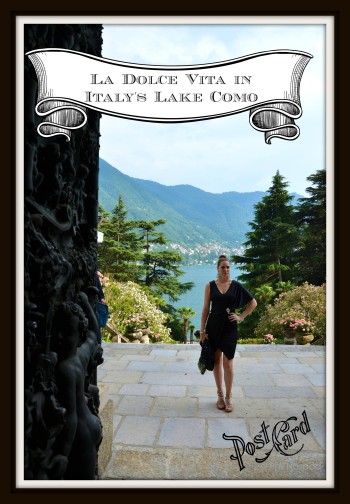 The visit was part of a 10 day sojourn through three countries to attend two weddings. When a friend of mine told me she and her British fiance had chosen Lake Como as their wedding destination, my husband and I screamed, "We're in!" before she even finished her sentence. I've been to Italy twice before, but never to the lake region.
After visiting 35 countries around the world, I realized that Italy is the only one I keep returning to again and again. Each time, I visit a new region, having knocked off Rome and Pompeii, Amalfi Coast and Capri, Florence and part of Tuscany's wine country, and now Lake Como, Cinque Terre and Milan. I still have a lot of ground to cover, including Venice and Verona. Guess I'll just have to go back some day!
My husband, Phil, and I started our trip in Zürich, Switzerland to catch up with friends who moved there for work. It didn't hurt that we booked free tickets with airline miles into Zürich. From there, it was just a 3 hour train ride through the ridiculously scenic Swiss Alps to our destination in Italy.
Friday Night: Lake Como Hotel and Welcome Dinner
We stayed with the wedding party at Hotel Villa Flori on the outskirts of Como town near Cernobbio, a hamlet famous for its celebrity resident George Clooney and the ultra luxurious Villa d'Este. At Villa Flori, our room had a balcony directly over the lake with stunning views.
We arrived Friday evening, just in time for a wedding welcome dinner at Villa del Grumello, a short walk from the hotel. What a welcome it was: antipasti followed by a four course meal. You can always count on eating well in Italy—both in quality and quantity.
Saturday: Touring Como and Bellagio
On Saturday, we took a short commuter ferry into Como town.
The town of Como is a bustling, regional center at the southern tip of the lake. The Duomo in the heart of town and charming streets kept us entertained.
We even bought some delicious cherries at a fruit stand beside the cathedral.
From there, where we hopped a high-speed hydrofoil ferry to the village of Bellagio—the town that inspired the Las Vegas casino and resort.
Our first stop was the garden of Villa Melzi, the 19th century residence of the Vice President of the Italian Republic under Napoleon and Grand Chancellor of the Napoleonic Reign of Italy.
Then we went into Bellagio's center for lunch on a shaded terrace: caprese salad, grilled vegetables, procini mushroom ravioli and rosé wine did the trick.
Getting from town to town on the ferries is easy, but it is time consuming. Driving isn't any better with two and one lane roads filled with traffic.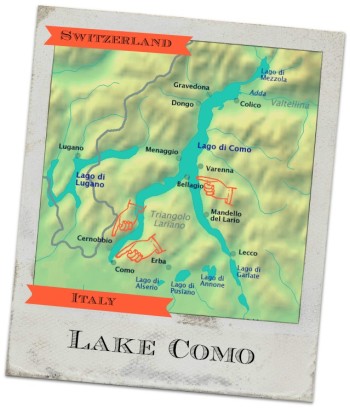 So we opted for the more romantic ferry system.
There are "local" and "express" ferries much like the New York City Subway. We took a "local" from our hotel to Como, then an "express" to Bellagio. The ride from our hotel (halfway between Como and Cernobbio) to Como was about 10 minutes, with ferries leaving every half hour.
But then we had a 20-30 minute wait in Como for the "express." The hydrofoil took 50 minutes to Bellagio.
All told, we spent more than 3 hours traveling round trip to and from Bellagio, which didn't leave us a ton of time in town.
But when the ferry ride looks like this, who cares?
Saturday Night: A Boat Tour of Lake Como
On Saturday night, the bride and groom planned a dinner cruise on the lake for all the guests, where we feasted on stunning scenery and villas on the shores.
Sunday: Touring Villa d'Este and Cernobbio
I woke up Sunday morning with a sore throat and slight fever, which curtailed my plans to go for a run along the lake. So we decided to stay local for the day and rest up for the wedding that evening. But I wasn't about to spend the day in bed. So we walked one mile to Villa d'Este for a light, but exceedingly elegant lunch overlooking the lake. On the menu: smoked cod, zucchini flowers stuffed with ricotta and a chilled summer pea soup.
Then we digested with a tour of the villa's beautiful grounds.
On the walk home, we detoured along the Cernobbio waterfront for gelato. After all, you can't live la dolce vita without something sweet to eat. And I can't think of anything better for a sore throat than gelato.
Sunday Night: Lake Como Wedding
The main event was next: the wedding at Villa Passalacqua in Moltrasio, just up the road from Cernobbio. I've been to countless weddings, and performed at even more as a singer. This was, without contest, the most spectacular setting for a wedding that I've ever seen.
It was like stepping into a fairy tale, the kind where everyone lives happily ever after. For my runDisney peeps, it was like being in Enchanted's Andalasia. Gardens stretched from the lakeside up countless terraces to the villa above, which perched on the hillside for flawless views of the lake and surrounding towns.
To call it magical doesn't quite do it justice. This is a view from the villa, where the ceremony was, to the tent where the reception was held.
In the morning, we bid farewell to Lake Como. I now understand why this region is renowned for its beauty and glamour. Living on Lago di Como, if only for three days, was la dolce vita, indeed.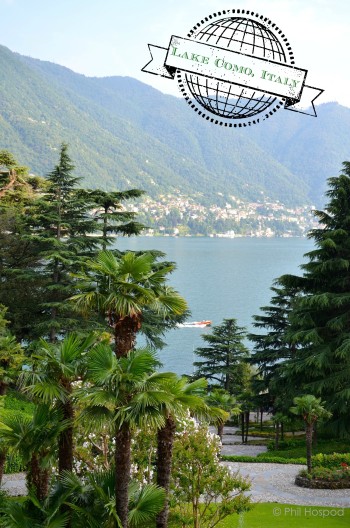 Up next, Italy's Cinque Terre, where I managed to hit the trails…