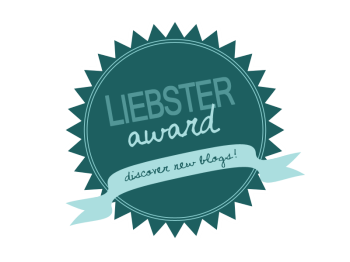 Thanks to Danielle at Live, Run, Grow for including me in her Liebster Award group of blogs!
In grade school, I absolutely hated chain letters. But I actually enjoy reading Liebster Award posts, even if they are the blog equivalent of chain letters. They're a fun way to learn something new about other bloggers and spread some blogger love.
Here are the rules:
You must link back to the person who nominated you
You must answer the 10 Liebster questions given to you by the nominee before you
You must pick 10 bloggers to be nominated for the award
You must create 10 questions for your nominees
You must go to their blogs and notify the nominees
I'm not a fan of "musts." Play along if you like, and if not, no worries!
Danielle's Liebster Award Questions
1. If you could run any race in the world what would it be?
This is tough. I'm torn between a fast, iconic race in a fun city, like the Berlin Marathon or a destination race in a locale I've always dreamed of visiting, like the Marathon International de Moorea in French Polynesia. When I dream, I dream big!
2. What is the best race you've run so far?
I can't pick just one! There are very few marquee races I've run time and time again, mainly because I've got a big bucket list and love experiencing new places and new races. Of the 21 half-marathons and marathons I've run, there are only three I've revisited more than once: TCS New York City Marathon, Disney Wine & Dine Half Marathon and Walt Disney World Marathon Weekend. I'd run them every single year if I could.
I've run the New York City Marathon three times. Now I work race week with On The Run, and I love every minute of it. I've been a New Yorker for almost 14 years now. I love this city, I run this city. The TCS New York City Marathon is my favorite day of the year.
But I'm also a Disney girl. Wine & Dine was my first Disney race. It's where my husband proposed, so it will always have a place in my heart. And it has the best post-race party.
But the Walt Disney World Marathon Weekend has earned a spot in my top three because it's such an epic event. It's the biggest running festival in the U.S., and I love the grandiosity of it. I love all the distances. And at the marathon, I love running through every single Disney park. Simply, it's magic.
And I have to give a shout-out to the Kaua'i Marathon and Half Marathon. This is also a race I loved and would run again and again.
3. What is your favorite book?
Danielle, why'd you pick so many tough questions? A writer by trade, I'm also an avid reader. The books that have stayed with me over the years include The Wind-Up Bird Chronicle by Haruki Murakami, Women in Love by D.H. Lawrence, Notes of a Native Son by James Baldwin, Guilty by Georges Bataille, and the Bhagavad Gita. (Religious texts count, right?) And, of course, Cinderella—any version from Grimm to the Egyptian tale of Rhodophis, the oldest known Cinderella. I was so enamored with the story as a child that my mother started buying me different versions. I now own 35. Cinderella is one of Jospeh Campbell's Heroes with a Thousand Faces. Can you tell I studied religion, mythology and folklore in college?
4. Favorite TV show?
Phew! An easy one: So You Think You Can Dance!!! I watch it religiously. I anxiously await new seasons. I've been to the tour in New York City twice. I'm a super fan!
5. Is there a skill or talent you wish you had?
Um, lots of them. I wish I spoke another language. As it is, I spent my school years studying Latin, Sanskrit and German. As a result, I know a little of each but none well enough to be useful. And, I mean, really: Sanskrit? What was I thinking?
I did the same thing with musical instruments. I started learning guitar in high school, but quit. Then I picked up a little piano, but not enough to play well. I can make my way through easy key parts with my '80s cover band on songs like "Don't You Forget About Me," "Rebel Yell" and "I Ran." Basic chords and easy melodies aren't a problem. But I can't sit down and play a song beautifully or accompany myself if I wanted to sing. Thankfully, these are both skills that I can keep working on.
6. Favorite Disney character?
Cinderella.
Cinderella.
And Cinderella.
Also, Cinderella the dog wearing Cinderella the princess's dress.
Next?
7. What's the best job you ever had?
My current gig with On The Run. I get to host a show about running! What's not to love?
8. Is there a food you just can't stand?
Bananas, shrimp, raw tomatoes. Blech!
9. What's your favorite, can't live without piece of running gear?
I had to give this one some thought. There are few things I can't run without. Though most of my runs are in shoes, with a GPS watch and music, I can actually do without all those things and have many times. There's not a single shirt or pair of shorts or anything else that I simply have to have. So what do I really need? BodyGlide or any kind of anti-chafe stick, sunblock, and a good sports bra. I can't live without those three things. My favorite sports bra: the Oakley Breathe-In Bra, pictured above.
10. What's the one tip you would give to a new runner?
Be kind to yourself. So many new runners are so hard on themselves. I know I was when I started out. I was self-depricating at every turn because I thought I was "slow," I thought I wasn't a "real" runner. But if you keep on plugging, you will get better, it will get easier, and you'll be amazed by what you can do.
My Liebster Award Nominations
If I know you've been nominated for a Liebster already (and so many of you have!) I didn't include you. It doesn't mean I don't love you! Just want to pass the warm fuzzies around to more people. Drumroll…
Jojo at Run Fast Eat Lots
Sadye at Little Runner, Bigger City
Kristi at Blog For An Average Runner
Tina at Fuel Your Future With Tina
Victoria and Meridith at Scoot A Doot (love all the Scoot A Doot gals!)
Krissy at Shiawase Life
Megan at Running Toward The Prize
Beth at Miles and Trials
Jen at Mom's Gotta Run
Caitlin at The Arty Runner Chick
10 Questions to Answer
1. Why did you start running?
2. What's your favorite distance to race or to run in workouts?
3. What's your biggest running goal right now?
4. What's your power song?
5. What mantra works for you when you're pushing hard?
5. What's your favorite movie?
6. Who's your running hero?
7. What achievement are you most proud of?
8. What's your favorite vacation spot?
9. What's your favorite thing to do when you're not running?
10. Dogs or Cats?