It was snowing just yesterday, my Christmas tree is lighting up my living room and Christmas is just two weeks away. Wondering what to get for the runner on your list? These are just a few of my favorite things: the best gifts for runners this year.
I get lots of samples from sports companies and buy plenty of gear myself. The products on this list represent my favorite clothes, gadgets and gear currently available from a range of brands. In clothing, I've tried the women's versions, but many come in men's options too. I've indicated which items are available for men or in unisex sizing—a full 30 of them are. And I've included the list prices, though you'll find many items for less than that.
Also, if it's been in a past gift guide of mine, I didn't include it here. But many of the products I highlighted in the days of yore are still available. So here are my guides from 2012, 2011, and 2009.
Without further ado, it's time to get shopping and wish-listing. Here are my favorite running jackets, layers, tights, shorts, tanks, socks, sleeves, sports bras, gadgets, books and more this year. There are nearly 50 items in all.
Best Gifts For Runners 2013
Running Jackets
Three very different options for different needs: visibility, wind and all weather.
New Balance High Visibility Beacon Jacket, $175
You're visible three different ways in this ultra-modern running layer with 360-degree reflectivity. But get this: it even glows in the dark. Just 10 minutes of direct light charges the jacket's yellow accents. Front pockets with welded seams give the jacket a streamlined finish and flawless fit. My favorite thing about the jacket, though, is that the poly-spandex fabric stretches with you—no restriction whatsoever. And it's really eye-popping too. Check out a photo of Olympian Jenny Simpson in the jacket at the 2013 Wine & Dine Half Marathon MeetUp. Available in a men's cut too.
Asics Storm Shelter Jacket, $130
The elements don't stand a chance against this waterproof jacket with a removable, adjustable hood. Thumbholes in Lycra and Velcro cuffs keep sleeves in place and water out. Fully lined in mesh, the jacket also has zippered vents for breathability, 360-degree reflectivity and an adjustable hem. Three pockets keep your belongings dry, including a port for your MP3 player. All that and the fit is flattering too. I've been wearing this jacket non-stop on cold running days and just to run errands too. See it in action in an episode of On The Run at the 2013 ING New York City Marathon. Available in a men's cut too.
Zoot Ultra Run Flexwind Jacket, $100
Designed to keep runners warm and dry, this ultra lightweight windbreaker is shockingly warm. It features MEGAHEAT thermo technology that uses your body's own perspiration, along with ultraviolet rays, to increase body temps by up to 7 degrees. The vented back lets moisture out and 360-degree reflectivity makes you visible at night. The side zippered pockets have an MP3 port, and a back pocket offers more room to stash your stuff. After one wear, I gave away my old windbreaker and replaced it with this beauty. Available in a men's cut too.
Running Layers
Nike Aeroloft 800 Running Vest, $180
This ultra lightweight 800-fill goose down vest packs heavy-duty warmth for cold-weather runs. The down fill is subtle, making the vest sleek and stylish. Best of all, the back pocket turns into a pouch, complete with hand strap, that the vest packs into. I ran a 5K personal best in this vest in 28 degrees. It delivered warmth and breathability as promised. Check it out at the Nike House of Innovation. Available in a men's cut too.
Asics Thermopolis LT Full Zip, $85
I love this zip for a few reasons. One major reason? Thumbholes on the sleeves that are actually long enough for me to use. I have long, monkey arms and sleeve length is an issue for me. But this one fits great. The fabric is a super soft, brushed jersey that feels like a warm hug. It makes you want to zip it up and cozy up in front of the fireplace. But it's meant for running. The front, outside pockets have a media port, inside pockets give you extra storage, and reflective strips have you covered 360 degrees. It's the perfect extra-layer. See it in action in an episode of On The Run at the 2013 ING New York City Marathon and On The Run at the 2013 Dash to the Finish Line 5K. Available in a men's cut too.
New Balance Impact Hoodie, $65
This is my fave long-sleeve pullover. Somehow, it does the unthinkable—keeps me warm in winter when I need an extra layer and cool enough in summer when I want to cover my skin. Thumbholes hook the sleeves in place and a mesh panel in back makes it breathable. This 100 percent polyester zip is reflective and has a large pocket in the back for a wallet, keys or whatever else you carry when you run. And the fabric is soft as silk. See it in action in an episode of On The Run at the 2013 Brooklyn Half. I wore it on a running tour of Brooklyn and in a few other segments too.
Nike Dri-Fit Wool V-Neck, $95
As the temperature has plummeted here in New York City, I haven't been able to peel this layer away from my body. It's not the softest wool and it's not scratchy either. But with 57 percent Dri-FIT polyester and 43 percent wool, boy, is it warm. Thumbholes are fantastic for tucking under or over a pair of gloves. Brushed-jersey accents in poly-spandex under the arms and at the collar make it comfy. With a hemline that hits just below the hipbone, it's nice and long. This coldest-of-weather layer has been with me for many a run during my Runner's World Holiday Running Streak. I keep washing and wearing. Available in men's cut too.
Running Tights and Capris
Nike Legendary Tight, Pants $95 and Capris $85
More of a fitness tight—you won't find mesh panels or reflective strips—I've actually come to love these more than most running tights. They keep me warmer on cold-weather runs and hug my body just right. They're just about the most flattering and comfortable tights you could put on your body. A pocket in the waistband fits a wad of cash or keys. The jersey wicks moisture away from your body. And the flat seams keep chafing at bay. The material is thicker than the typical running tight, perhaps because it isn't made expressly for running. But don't let that stop you. These pants will make you wish fitness apparel was business casual.
Lucy Endurance Tight, $79
These are my favorite running-specific tights — a perfect staple for cold-weather running. Made from a moisture-wicking blend of polyester and lycra spandex, they're soft against your skin and, somehow, lightweight and substantial at the same time. The pants have it all: reflective strips and breathable mesh panels on the legs, a draw cord waist and a surprisingly roomy zipped back pocket. They keep me warm in freezing temperatures. Best of all, the tights come out of the wash looking and feeling like new, making them wearable week after wintery week. Read my full review.
New Balance Go To Capri, $40
A really sleek and silky pant that feels great while you wear it. It has a back pocket, reflective trim and drawcord waist. The poly-spandex fabric has New Balance's Lightning Dry moisture wicking baked in. Bonus: it comes in fun colors instead of just black or grey like my other two picks. What more do you need? Available in a tight for men.
Running Shorts
Oakley Nadi Printed Shorts, $48
These are, without contest, my favorite shorts. Since getting them this summer, I've worn them in one marathon, two half-marathons and countless training runs. Oakley's Nadi Printed Shorts take a classic split-leg running short and amp it up with vibrant colors and patterns in bright reds, purples, pinks, yellows and blues. They're built for maximum movement with a stretch fabric and two-piece construction that splits at the side. The zip pocket in back is large enough for a mobile phone and more. Read my full review or see the shorts in action at the Kaua'i Half Marathon, Toronto Waterfront Marathon, or Newport Liberty Half Marathon.
Alas, Oakley doesn't carry them anymore. But you can still find them at Zappos, Amazon and other retailers.
New Balance Momentum Short, $30 and Momentum Short Graphic Print, $34
These are my second favorite shorts. When New Balance says their liner brief is cut for comfort, they aren't kidding. These 100 percent polyester shorts are semi-fitted for optimal movement. With a flattering silhouette, mesh ventilation panels, and a back pocket, they are everything a woman could possibly want in a pair of running shorts. Added bonus: reflective panels for early morning or late-night runs. See it in action in an episode of On The Run at the 2013 Brooklyn Half. I wore them on a running tour of Brooklyn. Available in men's cut too.
Asics Everysport II Short, $36
My third favorite pair, just because they're a bit more revealing, these lightweight shorts are like a soft second skin. The poly-spandex 4-way stretch fabric moves and breathes with you. With quick-drying fabric, flat seams, mesh panels, a zippered back pocket, and reflectivity, these shorts have everything I need. All that and they're flattering too. I love wearing them for speed workouts when I really need to be able to move uninhibited.
Running Tanks
Brooks EZ Racerback, $18 and EZ Racerback Retro, $32
Brooks' EZ fabric is like butter. I wish I had sheets made out of it. Silky soft, stretchy and moisture wicking, I love the feel of this shirt. It could be a little longer for me—a complaint I have about most Brooks women's shirts. It hits just above my hipbone rather than below. But honestly, the shirt feels so good it could be a crop top for all I care. Throw in font and back reflective logos, a semi-fitted cut and you've got a solid running top. Available in a T-shirt for men.
Lululemon Cool Racerback, $42
I own this tank in four colors and wear them all the time, year-round. Why I love it: long profile that hits below the hip; breathable, stretch fabric; and flat seams that minimize chafing. Plus, it's cute enough to wear while you're not working out too. It's doesn't scream, "I'm a running tank!" It's subtle for those days when you don't need reflectivity, mesh and all the bells and whistles.
New Balance Tonic Top, $44 and Tonic Top Print, $48
Finally, a running tank that has it all: built-in shelf bra with the option to add pads, reflectivity, a sleek zip pocket, and a nice, long profile that hits below the hip. The soft, light poly-spandex fabric wicks moisture and the semi-fitted design is incredibly flattering. It's fitted at the bra and loose at the waist. Love this top and how functional it is.
Oakley Race Day Tank, $44
This is the softest running top I've ever put on my body. Seriously. The tank's seamless construction makes it feel—and look—like second skin. Plus, no seams mean a lower chance of chafing, which is a real concern for me. This one passed the chafe test with flying colors. Speaking of which, this top comes in eight vibrant ones with three wide tonal stripes. With adjustable straps, a built-in bra, and moisture-wicking fabric, I love this fitted tank from Oakley. I only wish the top also had molded cups to provide just a bit more coverage. Don't get me wrong; it's completely wearable and gives me all the support I need. But with such a second-skin nylon-spandex fabric, it can be a bit, um, revealing when a cold breeze comes your way. But that hasn't stopped me from wearing it the minute it comes out of the wash. Read my full review.
Socks and Compression Sleeves
Zoot Ultra 2.0 CRx Compression Socks, $60
These are about as techy as a sock can get. They promise to decrease lactic acid build up by up to 29 percent while lowering a runner's perceived effort by 25 percent during a workout. I believe it. I ran a 5K personal best in these puppies and I actually felt a difference in my muscles while wearing them. Graduated compression, with more squeeze at the ankle than the calf, increases circulation and blood flow, getting more oxygen into your muscles. New NanoGLIDE yarn in the heel and toe minimizes blisters and hotspots. Achilles tendon and arch support feels great too. Every inch of these socks are engineered for maximal performance. Available in men's and women's sizing.
Asics Calf Sleeve, $25 and Printed Calf Sleeve, $28
Already have a lucky pair of socks but want compression too? Try a calf sleeve like these beauties from Asics. I love the fun patterns of the Printed Calf Sleeve. Silicone elastic at the top keeps the sleeves in place, and a polyester-spandex fabric with flat seams is silky soft next to your skin. The compression sleeves squeeze ever so gently to increase circulation and reduce muscle vibration, while wicking moisture from your body. They're a great tool and fun addition to your workout arsenal. Unisex sizing.
New Balance No Show Minimus, $12
I like my socks thin, but I love arch support too. These are the perfect balance for me. Ultra-thin moisture-wicking nylon-spandex, a great squeeze at the arch with right-left specificity. And I love that they're made in the USA. Unisex sizing.
Asics Kayano Classic Low Cut, $14
Fit like second skin, these socks have technology in all the right places: cushioning where your laces hit, seamless toes, arch support, NanoGLIDE yarn at the heel and toe to help prevent blisters. It's a thin sock with heavy-duty construction. Unisex sizing.
Gloves and Arm Sleeves
Sparkle Athletic Sparkle Sleeves, $22
These are my go-to arm sleeves both for both serious running and fun running in costume. I own two pairs. I've run three marathons and one half marathon in these beauties. Two of them were in Cinderella costumes and two were marathon PR attempts. They served me well every time. Made from a poly-spandex blend, they are silky soft, stay in place and look great. I can't tell you how many compliments I got while wearing them at my last marathon. In cooler temps, they give you extra warmth and in hot temps, they're light enough to keep on. Love that they're made in the USA by runners for runners too. See them in action at the 2012 Disney Princess Half Marathon, 2012 Philadelphia Marathon, 2013 Walt Disney World Marathon and 2013 Toronto Waterfront Marathon.Unisex sizing.
Asics Arm Warmers, $10
For really cold weather days, I love these basics from Asics. They're made from a super soft knit and really keep you warm. I wore them in the 2009 Bank of Chicago Marathon when it was 29 degrees at the start and didn't take them off the entire race. I wear them a lot in training when I want to be able to shed layers quickly and easily on cold-weather runs. One size fits all.
Brooks Pulse Lite Glove II, $25
I suffer from cold-hand syndrome. As soon as the temps go below 60 degrees, my fingers get chilly on runs. For the 40-60 degree range, I love these super lightweight, breathable gloves. Best of all, they have finger pads to work your phone or GPS watch. For colder weather, I layer something warmer underneath them. Unisex sizing.
Sports Bras
Oakley Breathe in Bra, $40 and Breathe in Printed Bra, $44
How do I love thee? Let me count the ways. My absolute favorite sports bra has wide crossed straps made from a breathable mesh in cool contrast colors. But more importantly, this is the most comfortable sports bra I've ever worn, and I've worn it in marathons and half-marathons. The bra hugs your body without digging into your shoulders. The band size, not the straps, does most of the work as a good bra should, and molded cups provide extra support. The stretch moves with you instead of simply constricting around your rib cage. Unlike many sports bras, this one leaves me totally chafe free. Simply put, I love it. It's a medium support bra, so may not be ideal for bustier women. Read my full review or see it in action at the Kaua'i Half Marathon, Toronto Waterfront Marathon, or on a training run.
Champion Marathon Sports Bra, $48
The newest bra from Champion is for women who need serious support over long distances. What this bra lacks in flash it more than makes up for in function. It's a maximum support bra specifically designed for long runs. The bra promises no chafing—a particular problem of mine—and it delivers. I've been trying it for six weeks now. It's got a quick-drying technology that dries faster as your body heat rises. So no sopping wet bra when you're done running. Super smooth fabric and soft seams minimize friction. Adjustable, gel straps make for a comfortable fit. It all adds up to one heavy-duty bra.
New Balance Tonic Crop, $34
I've tried three basic, non-adjustable racer back bras this year: the Nike Pro, C9 by Champion Racer Back Compression Bra and the Tonic Crop from New Balance. For me, the Tonic Crop is the clear winner. It's soft on your skin and doesn't tug on shoulders, a major complaint about many bras I try including the Nike Pro and C9 Racer Back. With a poly-spandex, moisture-wicking fabric, it has an internal bra with mesh supports and space to add cookies if you like extra coverage and shape. I love how comfortable this bra is.
C9 by Champion Women's Seamless Cami Bra, $17
The C9 by Champion collection is available only at Target. I'm a Target girl. It's where I get basics like tank tops, socks and the like. I also love their swimwear. Most of my bikinis are from Target. But I also love C9 by Champion, especially for sports bras. Two of my favorite bras currently in rotation are C9. Of them, only the Seamless Cami Bra is still for sale. I love the slim-profile, adjustable straps and seamless construction. This is a medium support bra, so may not be ideal for bustier women.
Digital Gadgets
Garmin Forerunner 620, $400 and 220, $250
These GPS watches are like virtual trainers. Both have an accelerometer to track distance and pace; no companion sensor needed. But the 620 also estimates a runner's VO2 maximum, predicts race times, dishes on running form, and offers advice about recovery based on heart-rate data when paired with a monitor. The watch essentially "learns" a wearer's physiology, then gives feedback.
Garmin's new HRM-Run ($50) heart rate monitor also has an accelerometer that measures torso movement to gauge cadence, along with total steps, vertical bounce, and the amount of ground time in each step—all indicators of running efficiency. They offer run-walk alerts and are water resistant up to 50 meters. I have yet to try these watches, so I'll be curious to hear from any one who has. I know one runner who has the 220 and loves it.
Timex Ironman Run Trainer 2.0 GPS, $225 or $275 with heart rate monitor

The Timex Ironman Run Trainer 2.0 GPS is a great option for runners looking for multi-feedback GPS capability. Water-resistant to 50 meters, the watch has a truly crisp high-resolution display screen. Menu setup and navigation is straightforward and intuitive. Runners can customize three pages of workout data, choosing from over 20 options like pace, splits, and heart rate. Set intervals by time or distance, then track them automatically or manually. Tracking via GPS is accurate, giving dependable real-time feedback on pacing, speed, distance, time, heart rate and more.
Want your watch to remind you to drink water or eat a gel at set intervals? This one will. Audio or vibrating alerts for pacing, speed, distance, hydration and nutrition remind you to stay on track with your workout plans. A bonus feature that some GPS watches overlook is a simple alarm clock. The Run Trainer 2.0 has one, along with three Indiglo night-light options and a calorie counter. It's my husband's favorite GPS watch. Read my full review.
Timex Ironman Sleek 50-Lap, $70
The Timex Ironman Sleek 50-Lap watch is exactly that: sleek. With a slim profile that comes in seven color-combinations, it is the antidote to the boring, black training watch. With no GPS functionality, this watch is strictly for athletes looking for a basic watch. But the petite, comfortable design is anything but basic.
With a 50-lap memory, the watch clocks time, laps and splits with an easy to use push-button on the face of the watch. Plus, it is water-resistant up to 100 meters. The watch is resilient in open water, and comfortable enough to wear all day long while hiking, even in the hottest conditions. The resin strap and watch case are lightweight and breathable as promised. Overall, it is a great option for any triathlete who wants cost-effective and reliable functionality in a stylish package. When I don't need GPS, this is my go-to watch. Read my full review.
GoPro Hero3 Black Edition, $329
If you're looking for a camera to run with, look no further than this tiny, but powerful video camera from GoPro. Don't worry, it'll take still photos too including up to 30 shots per second. Want to take video and photos at the same time? Can do. Small enough to fit into a pocket, you can also buy a plethora of housings to carry it in. Wear it on your wrist, head, chest, the choice is yours. It comes with a remote control, waterproof housing and a few mounting options. A real go-go-gadget for the Inspector Gadgets of the running world. Look for some GoPro videos from "Run, Karla, Run!" in 2014.
Books
The Runner's World Cookbook edited by Joanna Sayago Golub, $27
This compendium includes 150 recipes for active athletes culled from the hundreds of kitchen-tested dishes the magazine has published over the years. The handiest part of the book is color-coding at the top of each recipe that categorizes dishes by diet and use. Tabs denote vegetarian, vegan and gluten-free meals for runners following those diets. Prerun, recovery, fast and low-calorie tabs help runners find recipes for different stages of training. An index at the back of the book lists every dish in each category too. With recipes from 33 authors, including chefs, food journalists, and elite runners, there's a meal sure to suit even the pickiest eater. Read my full review.
You (Only Faster) by Greg McMillan, $20
We've all run with a generic training plan we've found on the Internet in a magazine or book. But Greg McMillan shows you how to customize any plan, including the ones he provides, to suit the type of runner you are. He walks you through the steps to figure out how you respond, recover and adapt to training, then shows you how to tinker with any training plan accordingly.
Are you a speedster who needs lots of rest? An endurance monster who thrives on high mileage? Every runner needs to train to their strengths and for their weaknesses. "You (Only Faster)" helps you figure out what those are and how to adjust your training. I've been running with the book for the last few months. Me (Only Faster)? You bet. I've got a few personal bests to prove it.
Running Like A Girl: Notes On Learning To Run by Alexandra Heminsley, $25

I only just started reading Heminsley's memoir about starting to run in her 30s. But as someone who took up running in her mid-twenties, I related with the book right away.
"I remember being six or seven and running being what I could barely wait to do during break time at school. And I remember being thirty, having total confidence that running was utterly beyond me. The change had been cumulative, something that I let happen to me, a state of affairs I succumbed to without question," she writes.
It's a sentiment that resonates with many of us who find the sport as adults. Yet, Heminsley, like so many of us, started putting one foot in front of the other, and it changed her life.
Stocking Stuffers
Here are some other goodies to stuff stockings this year.
Gold Bond Friction Defense, $5 and up
As I've mentioned about 1,000 times in this post, I hate chafe. Gold Bond not only reduces chafe, but also soothes already chafed skin. Love that. As a chafe-stick junkie, I go through a few sticks a year.
Fitletic Running Belts $18 and up
Formerly iFitness, Fitletic makes fantastic running belts that stay exactly where you put them. Made of neoprene, they come in many options from single to double pouch, bib holder, phone and hydration options. I have two Fitletic belts that I wear all the time.
Hickies Elastic Lacing System, $20
Hate tying your laces? Try these elastic ones that come in a rainbow of color options. Hickies interlock and are guaranteed never to come undone. With countless ways to lock them for the right fit, you can just slip your shoes on and off from now on. Read my full review.
Clif Shot Energy Gels and Clif Shot Blocks, $1 and up
Who wouldn't love a few gels or blocks in their stocking? I love Clif Shots because they're easier on my tummy than every other brand I've tried. Maybe it's because they're organic? Whatever the reason, my GERD and I notice the difference, whether I'm popping a block before a race or a gel during.
Luna Bar and Luna Protein, $1 and up
I'm a chocolate fiend. So instead of a candy bar, I satiate my cravings with Luna Bars and Luna Protein. When I'm snacky and craving chocolate, these puppies do the trick. Plus, I pop one in my bag when I'm on the go to snack on when I need something to hold me over to the next meal.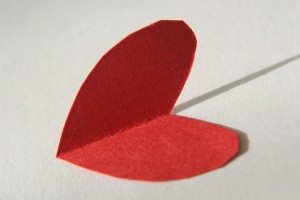 Need even more ideas? The folks over at Runner's World put together a great 30 Under $30 gift guide and their picks for Gear of the Year. (We picked three of the same items.) You can also check out my gift guides from 2012, 2011 and 2009 with an array of products from water bottles and headbands to more books, gadgets and gifts that runners will love.
NOTE: Many of the items I receive or buy never make the pages of "Run, Karla, Run!" I simply don't write about products that I don't love. So if it made the cut, I officially use it and love it, with one exception: the Garmin 220 and 620 GPS watches. I have yet to get my hands on one of these, but I included them because I'm "curiouser and curiouser" about them, to borrow a phrase from Alice in Wonderland.
Of my "Best Gifts For Runners," I purchased the following products myself: Nike Legendary Tight Capris, Lululemon Cool Racerback, Brooks EZ Racerback, Brooks Pulse Lite Glove II, Asics Arm Warmers, Sparkle Athletic Sparkle Sleeves, C9 by Champion Women's Seamless Cami Bra, Fitletic Running Belt, Clif Shot Energy Gels, Clif Shot Blocks, Luna Bar and Luna Protein.
The following products were provided to me at media events, as samples for review, or to wear in On The Run: New Balance High Visibility Beacon Jacket, Asics Storm Shelter Jacket, Zoot Ultra Run Flexwind Jacket, Nike Aeroloft 800 Running Vest, Asics Thermopolis LT Full Zip, New Balance Impact Hoodie, Nike Dri-Fit Wool V-Neck, Nike Legendary Tight Pants, Lucy Endurance Tight, New Balance Go To Capri, Oakley Nadi Printed Shorts, New Balance Momentum Short, Asics Everysport II Short, New Balance Tonic Top, Oakley Race Day Tank, Zoot Ultra 2.0 CRx Compression Socks, Asics Printed Calf Sleeve, New Balance No Show Minimus Socks, Asics Kayano Classic Low Cut Socks, Oakley Breathe in Printed Bra, Champion Marathon Sports Bra, New Balance Tonic Crop, The Runner's World Cookbook, You (Only Faster), Running Like A Girl: Notes On Learning To Run, Timex Ironman Run Trainer 2.0 GPS Watch, Timex Ironman Sleek 50-Lap Watch, GoPro Hero3 Black Edition, Hickies Elastic Lacing System and Gold Bond Friction Defense.