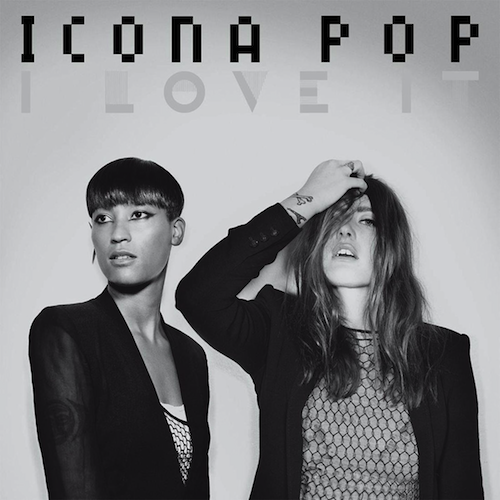 If you're like me, you crank the radio full blast and start fist pumping when you hear "I Love It" by Swedish music duo Icona Pop from their EP Iconic. It's a great song for a running playlist, and probably the song I will forever associate with the summer of '13.
But Icona Pop is just the latest in a string of Swedish imports since ABBA to storm American radio waves.
In honor of loving "I Love It," the first installment of "Monday Music" is dedicated to artists from the land of Ikea.
Looking to keep your running playlist fresh? "Monday Music" is here to help. As the lead singer of an '80s cover band, I truly heart music. So every Monday, I share a song, album, artist or playlist that I love running to. This week: Swedish Running Playlist.
My favorite Swedish artist at the moment is Lykke Li. I love running to "Breaking It Up" from her 2008 album Youth Novels. Not all of the album is great for working out, but for some reason this song gets me pumped. It might even be my #1 running playlist song of the moment.
Another Swedish favorite of mine is The Cardigans, who made a splash in the '90s with "Lovefool" from the 1996 album First Band On The Moon. But their 1995 album Life is a confection of candy rock ditties that are great for running, like "Life" and "Hey! Get Out of My Way." They're still on many a running playlist of mine.
Jose Gonzalez's quiet brand of guitar folk music isn't obviously well-suited to running. But I like the repetitive beat of "Crosses" from the Argentinian-Swede's 2006 album Veneer while I'm running. If you like his vibe but need a little more untza-untza in your running playlists, plenty of Jose Gonzalez DJ remixes replete with thumping bass are available on iTunes.
Robyn is the queen of Swedish synthpop, electronica, dance music or whatever else you want to call it. Some of her tunes are a little too roboto for me, but I can't lie: I really love "Dancing On My Own" from Body Talk Pt. 1, circa 2010.
I still love "Young Folks" by Peter Bjorn and John, which got everyone whistling in 2006. And Eagle-Eye Cherry had a '90s coffee-house era hit with "Save Tonight."
If you like to rock a little harder, The Hives' "Hate To Say I Told You So" is still in my running playlist.
And I'd be remiss if I didn't point out that '80s rock anthem "The Final Countdown," heard at road races all over the U.S. and Canada, is actually by Swedish band Europe.
We also have Swedes to blame or thank, depending on your take, for "Cotton Eye Joe" by Rednex, Ace of Base and Roxette. Me? Thanks, but no thanks.
As for ABBA, the band that started the Swedish music invasion, if I have to pick one song for running, it's got to be "Gimme! Gimme! Gimme! (A Man After Midnight) if for no other reasons than the driving disco beat and the fabulous main hook that Madonna later sampled on "Hung Up," another running song fave.
You can download all these songs via the iTunes affiliate links provided below. Enjoy!
Swedish Running Playlist
I Love It—Icona Pop
Breaking It Up—Lykke Li
Fine—The Cardigans (For some reason, Life is not available for sale on iTunes in the U.S. But it is available in Canada and the U.K. The link is to the Canadian iTunes store.)
Dancing On My Own—Robyn
Crosses—Joe Gonzalez
Young Folks—Peter Bjorn and John
Hate To Say I Told You So—The Hives
The Final Countdown—Europe
Save Tonight—Eagle-Eye Cherry
Gimme! Gimme! Gimme! (A Man After Midnight)—ABBA
Bonus Track: Hung Up—Madonna
Karla Bruning is host of On The Run, New York Road Runners' show about running. She has finished six marathons, two triathlons and trains with the New York Harriers. Follow Karla at RunKarlaRun.com, The Washington Times Communities, Facebook and Twitter@KBruning.