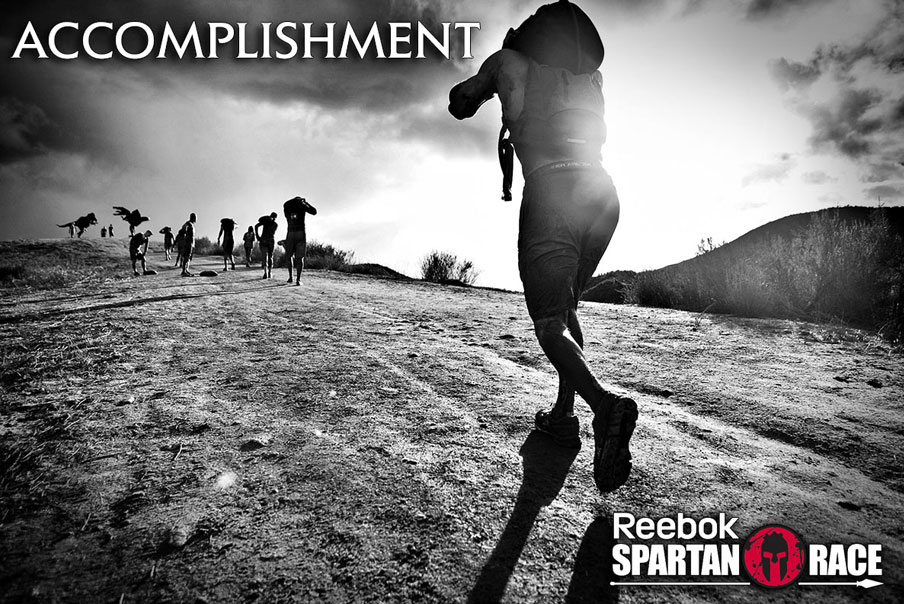 "Run, Karla, Run!" is giving one lucky winner a free entry to any Reebok Spartan Race in the continental U.S. The giveaway is now over and we have a winner…
Congratulations, Seth Richtsmeier!
Thank you to everyone who entered. I'm sorry you couldn't all win, but this link courtesy of Spartan will generate a code for 15% off qualifying Reebok Spartan Races.
Keep on running strong!
Reebok Spartan Race Entry Giveaway
Obstacle races are having a field day; it's one of the fastest growing trends in the entire sports industry. Forget growth — it's been more like an explosion. In 2010, approximately 41,000 people entered about 20 obstacle races in the U.S., according to Outside Magazine. By 2012, those 20 events had grown to 150 with 1.5 million people participating. Competitor magazine reports that 2 million people competed in obstacle races in 2012 and the number of obstacle racing events in 2013 will surpass 500.
On of the biggest obstacle race series in the industry is Reebok Spartan Race. Spartan was voted "Best Obstacle Race in 2012" by Outside Magazine. They've got more than 60 events in 2013, including races in the U.S., Canada, U.K., Australia, Mexico, Slovakia and Czech Republic.
They offer four race distances to challenge anyone from beginners to the toughest Spartans out there:
1) Sprint: 3+ miles and 15+ obstacles
2) Super: 8+ miles and 20+ obstacles
3) Beast: 13+ miles and 25+ obstacles
4) Death Race or Ultra Beast: 26+ miles and 50+ obstacles
This video gives a feel for some of the challenges runners might face:
Spartan races often throw mud, fire, water and barbed wire at runners. But beyond that, runners could face just about anything. Part of the fun in obstacle races is the element of surprise; they don't list all obstacles for any event and they don't provide course maps.
And unlike some obstacle races, this is a competition. Spartan Races are timed, and the series even has a world rankings system for runners who complete multiple races.
I've never run a Spartan Race myself, but my husband and a few of his friends ran a Spartan Race in Toronto a few years back. They had a blast and got a few bruises to show for it.
So if you think you're tough enough to be a Spartan, enter the giveaway!
RunKarlaRun.com is giving away one free Reebok Spartan Race entry to one lucky winner, courtesy of Spartan. The entry is good for any open heat in any Spartan Race in the continental U.S. That's a value of up to $200 depending on what race you choose.
How To Enter
Enter the giveaway via the Rafflecopter widget below. Enter via the channels you want and skip the ones you don't want. The more ways you enter, the better your chances are of winning.
The giveaway is open now through Monday, June 17 at 12:00 a.m. EST, when RaffleCopter will choose a winner at random.
Good luck, runners, and may the toughest Spartan win!
Eds. Note: I had to change the giveaway from PunchTab to Rafflecopter because some readers said they could not see the widget in their browsers. If you entered through PunchTab, don't worry! I've manually put your entries into Rafflecopter myself.
Karla Bruning is host of On The Run, New York Road Runners' show about running. She has finished six marathons, two triathlons and trains with the New York Harriers. Follow Karla at RunKarlaRun.com, The Washington Times Communities, Facebook and Twitter@KBruning.