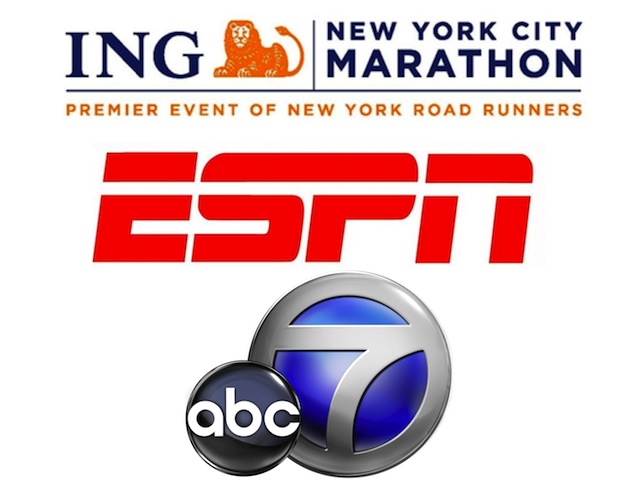 Ever wonder about television coverage of the ING New York City Marathon, London Marathon, Berlin Marathon, Chicago, LA Marathon, and many other races around the world?
The Marathon Show with Joe Taricani did an excellent interview with Steve Mayer, executive producer for IMG Media, which produces the television broadcast for the ING New York City Marathon in cooperation with ESPN and New York Road Runners, the organization that puts on the race. Mayer and IMG Media have produced broadcasts for many marathons around the world including LA and London.
In this episode of The Marathon Show, Steve and Joe chat about the ins-and-outs of marathon coverage, feature stories on the docket, and what the new ESPN partnership means for the event.
This year's race is the first time in almost 20 years that the ING NYC Marathon will be broadcast live on national television, in a new partnership with ESPN and WABC-TV. The race will be televised live nationally on ESPN2 and WatchESPN.com from 9 a.m. to 12:30 p.m. EST, and in New York on WABC-TV and 7online.com from 9 a.m. to 2 p.m. That afternoon ABC will also nationally broadcast a two-hour marathon highlight show.
Check out the interview in iTunes and at TheMarathonShow.com. It's a great way to get yourself pumped if you're running the race or if you're planning on watching it. I've been a guest on The Marathon Show in the past, and listening along with Joe is a great way to spice up a long run or get excited for your next race.
Karla Bruning is host of On The Run, New York Road Runner's weekly lifestyle web show about running. She has completed four marathons, two triathlons and trains with the New York Harriers. Follow Karla's "Notes From a Running Nerd" at RunKarlaRun.com, Facebook and Twitter@KBruning.