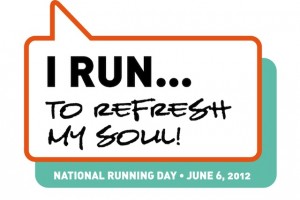 It's National Running Day! And I'm going celebrate the best way possible—by running. You can too. Visit runningday.org or meetup.com/runningday to find events near you. There are hundreds of free events all over the country in more than 130 cities.
In New York City where I live, RUN by Foot Locker is hosting a group run and offering 20 percent off the entire store. Join in here.
New York Road Runners is hosting a suite of activities including a 12-hour relay around Central Park, walk-jogs for seniors, and kids activities at Icahn Stadium. Read about it here.
So lace up your shoes and head on out for a run. Happy National Running Day!