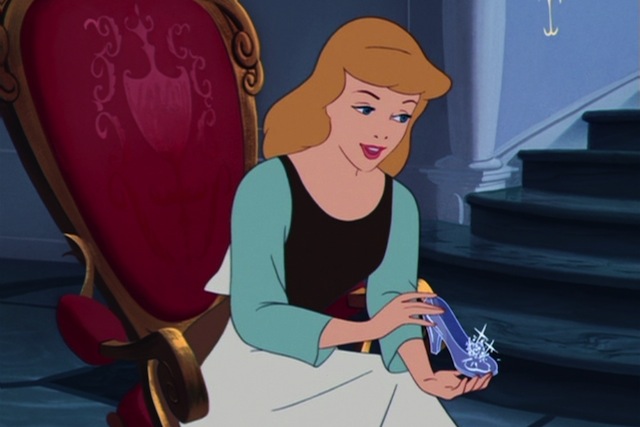 Every athlete has probably dreamed of saying those five little words we've seen in Super Bowl and other sports commercials since 1987. My turn has finally come.
I'm going to Disney World!
Come 10 p.m. on Saturday night, I'll be at the start of the Disney Wine & Dine Half Marathon with 12,000 other runners. As I work my way from the ESPN Wide World of Sports Complex through Animal Kingdom, Hollywood Studios, Disney's Yacht and Beach Club Resorts and finally to Epcot, I'll be wearing a new pair of shoes. Naturally, a certain Disney character comes to mind.
Like Cinderella, runners are all about the shoes—running shoes, gym shoes, racing flats, sneakers, kicks, trainers, five-fingers, um, glass slippers. It doesn't matter what you call them. A runner's shoe (or lack thereof) is their calling card, their single most important piece of equipment. Like Cinderella, we're often identified by what type of shoe we wear—Nike vs. Adidas, stability vs. neutral, minimalist vs. barefoot.
So I was of course hesitant to try a new pair while training for the half marathon. I ran my last two marathons in the same pair of kicks. Not just the same brand and model, but the exact same pair of sneakers. I know I shouldn't have. I know all about swapping shoes every 300 to 500 miles. But these particular shoes were just so comfy and cozy.
In previous training seasons, I swapped them out with two other pairs of shoes to make them last longer. But as I set out to train for the Disney half earlier this summer, I looked at my trusty but battered pair of Mizuno Wave Riders, knowing it was time to say goodbye. Sadly, I tried the newest edition of the Wave Riders but found the toe box too tight and the ride not as cushiony. So like my girl Cindy who traded in her clogs for glass slippers, I opted for something new: the Mizuno Wave Creation. They were purple, my favorite color. I took it as a sign. Three long runs and zero blisters later, I knew I'd found "the ones."
I hope they'll carry me to another personal best. I know it will be tough with the Florida humidity, so I've hatched a plan.
1) Head out on pace to PR by two minutes.
2) If after the half-way mark I'm on pace and feeling good, gun it!
3) If after the half-way mark I'm off target, too hot and sweaty, or just too distracted by all the fun music and Disney characters on the course, bag it!
I look at it as a win-win either way. In the first scenario, I PR in my first Disney race. In the second scenario I have a blast posing for photos with Disney characters and chatting with other runners along the way.
So here goes. I've been training in earnest for 10 weeks, logged over 200 miles and notched three personal records in 1 mile, 5K and 5 mile races. With my training and my taper behind me, there's just one thing left to do: lace up my new purple shoes and run Disney.
Forget "I'm going to Disney World." I'm running Disney World.
Disclosure: As part of the running media, runDisney is providing me with complimentary race entry, hotel, park tickets, and some meals for the 2011 Disney Wine & Dine Half Marathon. But as always, all opinions are my own. For more information read my Disclosure Policy.