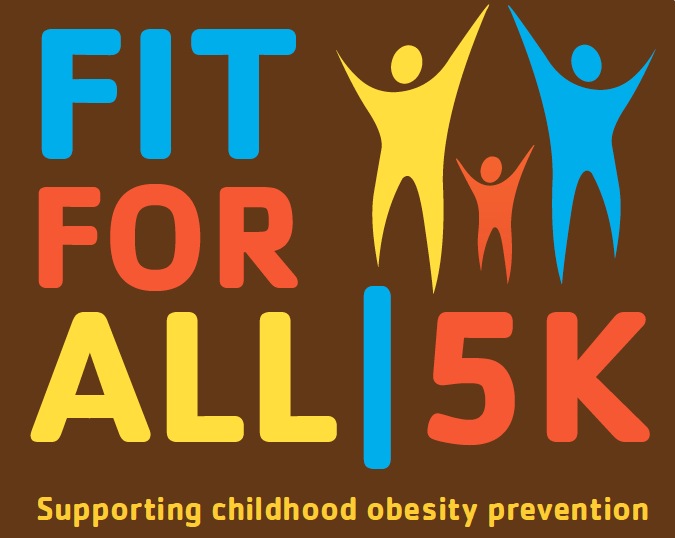 Growing up in the Chicago suburbs, I was a YMCA kid. I spent countless afternoons as a child going to Mommy and Me swim classes, Swim and Gym, and then swim team when I was a bit older. I'd run on the Y's indoor track, play Horse on the basketball court, and hang out with friends in the rec room.
Here in New York City, the YMCA wants all of our city's kids to lead active, healthy lives. The West Side Y is sponsoring the Fit For All 5K to fund free programs for kids.
My mom was a single parent with a limited budget who couldn't necessarily afford the swim team fees in addition to a family Y membership. But she knew the importance of getting your kids into activities, and specifically physical activities. So she took a part-time job at our local YMCA as a lifeguard in order to get free Y membership for our family. She did that on top of other jobs she held, like working as a secretary, waitress, and much else.
I have her to thank for being a fit adult now. The running and swimming I did at the Y set me up to be a life-long exerciser. No longer a junior swimmer or rower—as I was in college—I now run with a team in NYC because it keeps me fit and happy. I run because I grew to love those positive feelings of accomplishment I got from competing, scoring a new personal best time, and hanging out with my teammates.
But not every kid has a parent who's willing and able to take a job for the express purpose of getting them a gym membership like my mom did. That's where the YMCA Fit For All 5K aims to pick up the slack. Presented by the West Side Y in New York City, the Fit for All 5K is a fundraiser to help the fight against childhood obesity. Fit for All provides free nutrition and fitness programs at the YMCA for children ages 6-12 years old.
More than 21 percent of school age children in New York City are obese and another 18 percent are overweight according to a 2009 study from the NYC Health Department and Department of Education. Compared with children nationwide, New York kids fare worse, with obesity rates that are 5.5 percent higher than the national average. City kids desperately needs programs like this, which combines physical activity and nutritional education in a free, fun and safe environment.
To help bring awareness to the event, the West Side Y is hosting a full week's worth of activities starting on Saturday, Sept. 24 culminating in the race on Saturday, Oct. 1 at the 103rd Street promenade in Riverside Park at 9 a.m. A kid's race will follow at 11 a.m. Children and adults of all ages are invited to participate.
Your support will help our city's kids learn the joys of fitness and give them a shot at becoming life-long exercisers. Who knows, maybe one of them will even grow up to become a running blogger.
What: Fit for All 5K and Fit for All week
When: Saturday, Oct. 1 at 9 a.m. with staggered start times for runners, jogger strollers and walkers. Kid's race at 11 a.m.
Where: 103rd Street Promenade in Riverside Park
Why: To help raise money for the YMCA's Fit for All program for kids ages 6-12.
How: Register online or on race day starting at 8 a.m., or Donate to the program.
Karla Bruning is an award-winning journalist and running nerd. She has completed four marathons, trains with the New York Harriers and is a member of New York Road Runners. Follow Karla's "Notes From a Running Nerd" at RunKarlaRun.com, Facebook and Twitter@KBruning.