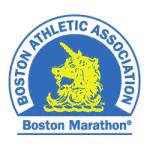 With near perfect running conditions, the 2011 Boston Marathon on April 18 was one for the record books with a pair of spectacular finishes in the men's and women's races.
For the third year in a row, American Ryan Hall played rabbit for the elite men's field, leading from the gun. While he ran a personal best time of 2:04:58–the fastest time ever run by an American–three men were faster.
Kenya's Geoffrey Mutai won the race in 2:03:01, a Boston Marathon course record and the fastest marathon time ever run, besting Haile Gebrselassie's world record time of 2:03:59.
Neither Mutai's nor Hall's time will qualify for the record books due to course restrictions by the International Association of Athletics Federations and the United States Track and Field Association, the governing bodies that ratify world and American record. Boston is not an IAAF or USATF record-certified course; the course nets an elevation loss and its point-to-point nature allows for strong tailwinds, like the 16-mile-per-hour tailwind seen yesterday, that could potentially aid runners. (For more on the course regulations, see this story from Runner's World.)
In the women's competition, American Desiree Davila was edged out by Kenyan Caroline Kilel by two seconds. Kilel's finished in 2:22:36 to win the race after a sprint finish with Davila.