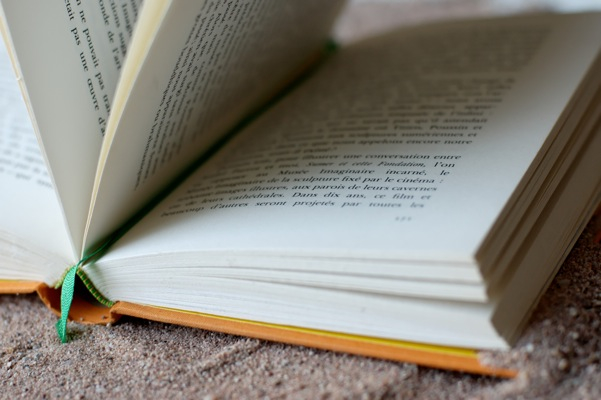 I was having dinner with some friends recently when one of them started gushing about a book he just read:
Born to Run
by Christopher McDougall. His fiancée laughed and said he'd talk about the book to anyone who would listen.
My friend finished his first race—a half-marathon no less—in May, and when I asked him after the race if he was ready to tackle a full marathon, he answered with an emphatic, "No."
But reading Born to Run changed things. He said it got him excited about running. He said it made him want to get back into a regular training schedule. And he said it made him want to run a marathon. In other words, it inspired him to run.
Good running books will do that. They make you want to fling your book or e-reader across the room and pick up your shoes. They motivate you to tackle a new distance, a new workout, a new training plan, or they get you to run for the joy of running.
Since summer is here, and you've probably got some down time scheduled on the beach or by a pool, here are a few of the all-time great running reads. I'm not talking about books about training or how to improve your times; I'm talking about books that delve into the who and why of running, not just the what and the how. Some of these books I've read. Some of them I haven't. But all of them have earned reputations among runners as reads that will put some pep in your step.
Non-Fiction
Born to Run: A Hidden Tribe, Superathletes, and the Greatest Race the World Has Never Seen by Christopher McDougall
"Why does my foot hurt?" Prompted by this singular question, McDougall takes readers on a journey across the continent from the Tarahumara Indians of Mexico, an isolated tribe of long-distance runners who log hundreds of miles at a time, to science labs in the Northeast to uncover a universal truth about humans: simply, we were born to run.
Duel in the Sun: The Story of Alberto Salazar, Dick Beardsley, and America's Greatest Marathon by John Brant
Americans Alberto Salazar and Dick Beardsley went toe-to-toe in the 1982 Boston Marathon, and found their lives forever changed. Duel follows the race–considered one of the most epic battles in American running–and the runners in the years that followed.
A Race Like No Other: 26.2 Miles Through the Streets of New York by Liz Robbins
If you've ever wanted to know what it's like to run the worlds' biggest marathon, this book will show you. Robbins follows an unforgettable cast of characters including racers and volunteers as they tackle the Big Apple mile by mile. You get the big picture along with an engaging narrative that just might motivate you to take on the mean streets of New York.
Memoir
What I Talk About When I Talk About Running by Haruki Murakami
This memoir by one of Japan's great contemporary novelists is a love note to the sport. As a writer and runner, Murakami waxes more than poetic on the sport that he loves through diary entries, essays and musings on life. If you're a thinking man's runner, this book will have you reliving how you first came to the sport, and ruminating on what keeps you in it.
Ultramarathon Man: Confessions of an All-Night Runner by Dean Karnazes
Both loved and loathed in ultramathon circles (depending on who you ask), Karnazes claims, "There is magic in misery." Generations of poets, lovers and runners might agree. Karnazes, who has won races like the 135-mile Badwater Ultramarathon, writes a riveting memoir of his life as an endurance athlete that will certainly inspire—and flabbergast—any runner who reads it.
Fiction
Once a Runner and Again to Carthage by John L. Parker, Jr.
Widely touted as the best novel about running ever written, Once a Runner follows collegian Quentin Cassidy on his quest for a 4-minute mile. Parker self-published the book in 1978, and sold copies out of his trunk at road races. It soon became a cult classic in running circles, and in 2007, it was the most sought after out-of-print book in the U.S. according to BookFinder.com. It was finally reissued last year. Parker followed it up with the sequel, Again to Carthage, which picks up where Runner left off.
The Loneliness of the Long-Distance Runner by Alan Sillitoe
The title short story in this collection focuses on poor British teen Colin who starts running after he lands in a prison school for delinquents. Often called the British Holden Caulfield, Colin begins to wonder just what he's running for. Originally published in 1959, the story inspired a movie, an Iron Maiden song and a few generations of runners.
There are so many other running reads that are sure to inspire: The Greatest: The Haile Gebrselassie Story; Terry Fox: His Story; Pre: The Story of America's Greatest Running Legend, Steve Prefontaine; Paula: My Life So Far by Paula Radcliffe; Running with the Buffaloes: A Season Inside with Mark Wetmore, Adam Goucher, and the University of Colorado Men's Cross-Country Team; Marathon Woman: Running the Race to Revolutionize Women's Sports by Kathrine Switzer and so many more.
If you've got a favorite running read, please post it below. Happy running and happy reading!
Karla Bruning is an award-winning journalist and running nerd. She has completed three marathons, trains with the New York Harriers and is a member of New York Road Runners. Follow Karla's "Notes From a Running Nerd" at RunKarlaRun.com, Facebook and Twitter@KBruning.
Photo by Danimages/© PhotoXpress.com